Alternative to Timber Windows, Surrey
Flush 100 - Luxurious flush casement 'Alternative to Timber' windows from P.R windows Ltd
Timber Alternative Windows from P.R windows Ltd will soon be supplied Timberweld® a unique method of joining PVCU windows together. The result is a perfect "wooden, butt-joint" effect finish.
Features and Benefits
Looks Like Timber - Feels Like Timber
Flush 100 'Alternative to Timber' range is specifically designed to replicate 19th century timber windows and doors. With a flush external casement design and a decorative internal finish they are ideal when replacing 100mm traditional timber windows. A choice of styling options make them suitable for period and modern properties.
Standard - Fully Mechanically Jointed
Option - Welded Sash (Mech Outer Frame)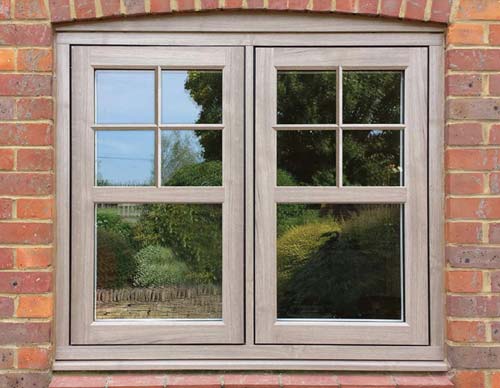 20mm and 60mm Astragal Bars Upgrade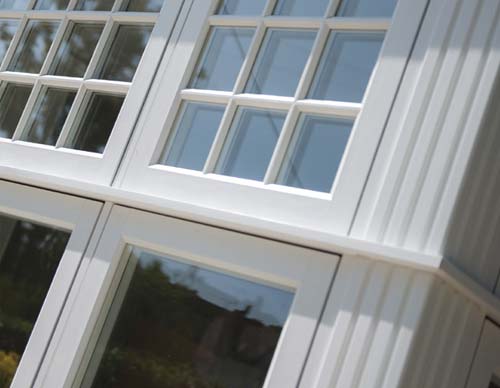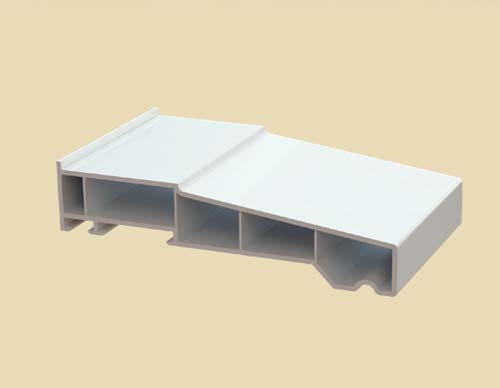 30mm upstand x 165mm Radlington Cill fitted as standard to R9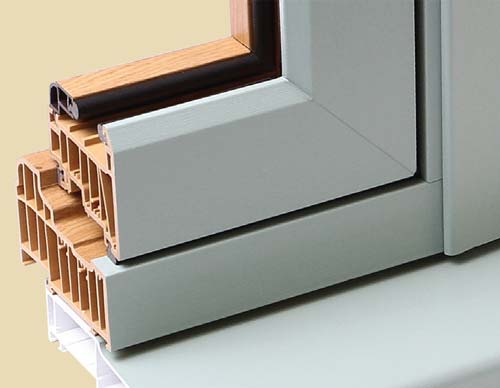 Foiled through the rebate as standard
Dual Foil Upgrades available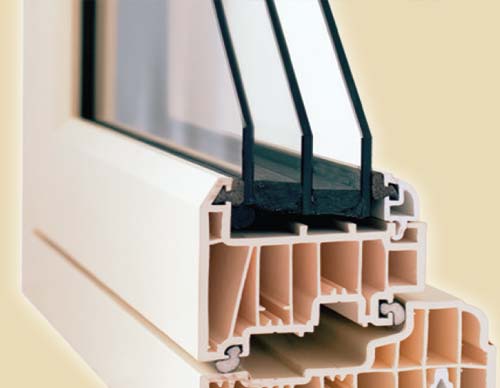 100mm Outer Frame for 28mm Double Glazing or 44mm Triple Glazing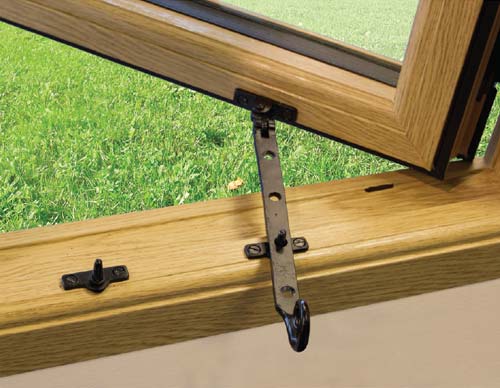 Dummy or Functional Stays Upgrade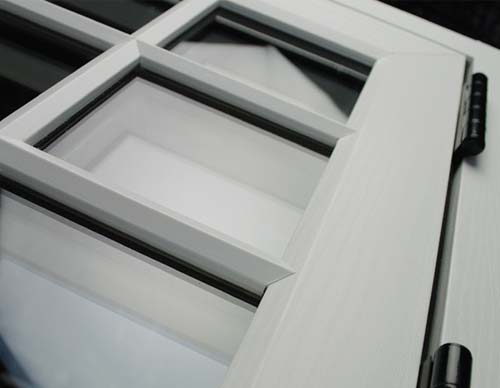 Dummy or Functional Butt Hinges Upgrade
55mm Radlington Cill Option
Low Maintenance, No Rotting, Painting or Staining
A fantastic advantage of the 'Choices' Flush 100 'Alternative to Timber' Windows, is that they do not need the same level of attention as real wooden windows. So you can wave goodbye to thoughts of high maintenance associated with keeping traditional wooden windows in tip top condition!
Flush 100 'Alternative to Timber' windows from

P.R windows Ltd

are A Energy Rated as standard
A plethora of features to suit your needs
In addition to having the look of luxury, the nine-chambered profile can accommodate 44mm triple glazing, which means that the windows have an envious energy rating.
Whatever your needs, you can be sure that they will be met with a Flush 100 window. From flush fitting sashes, transom bars, to woodgrain effect colours and a wide range of handles, you'll be spoilt for choice. And with options available in both traditional and contemporary styles, they'll be something for everyone.
Advanced glass technology
We're also proud to be able to say that our high tech glass technology means we can make the most of increased energy efficiency, resulting in higher levels of insulation.
P.R windows Ltd also provide UPVC windows with enhanced glazing options, to reduce noise pollution - meaning a quieter home for you.
Perfectly welded corners with no gaps for a butt-joint effect
Timberweld® is a unique, patented method of joining PVCU windows together.
The result is a perfect "wooden, butt-joint", as if it were a mortice and tenon joint, what's more, the effect is visible on both the outside and inside faces of the window. Rather than seeing nasty diagonal weld lines or corner grooves (a dead give away that they are plastic windows) leading manufactures have adopted our unique method of joining corners.
Click swatch to view gallery
Handles and Stays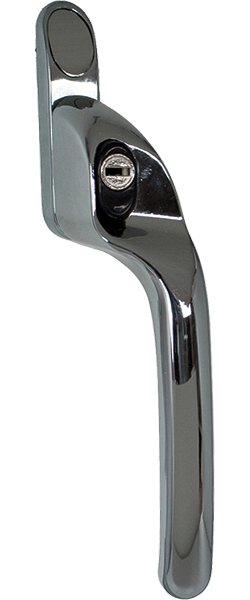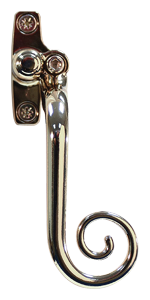 Optional Upgrades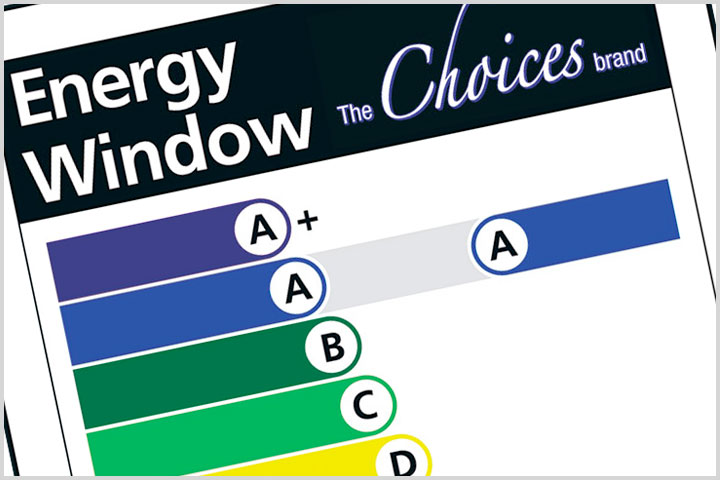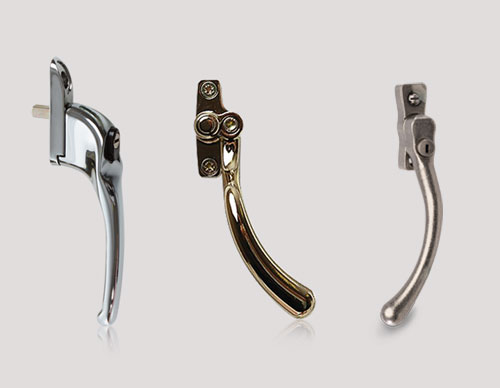 'Choices' Planning and Conservation Solutions
If you are looking for kerbside appeal, but want to use product that are made from state of the art materials and processes look no further.
'Choices' "Alternative to Timber" Collection offers this and more and is also approved for use in Conservation areas.
From 100mm like for like timber flush replacement, to 70mm modern profiles, 'Choices will have a solution to meet your planning requirements.