P.R windows Ltd are leading specialists of 'Choices' Aluminium Clad Flush Casement Timber Windows
Available in a range of styles and manufactured from engineered Redwood 'Choices' aluminium clad flush timber windows offers a contemporary feel to composite timber windows where the best of both worlds are required.
Double or triple glazed options available
Consisting of a timber window with an aluminium exterior cladding, 'Choices' alu clad flush casement timber windows have several benefits over traditional timber windows. The main aspect is the timber window is indirectly exposed to elements extended life-spans next to no maintenance throughout their lives.
Offering durability, 'Choices' alu clad timber windows are made to your specific needs. If a requirements for vents to be included? Then we are able to fit these in the side frame of windows and on outward opening doors, although this is usually done on the hinge side of the door. For doors that open inwards instead, a vent can be fitted in the top rail. All windows and doors are supplied fully finished.
An Espangnolette locking system comes as standard with handles available as lockable or non-lockable. These come in silver as standard although there is also the option of choosing Gold or White too.
Configurations and Sizes W x H (mm)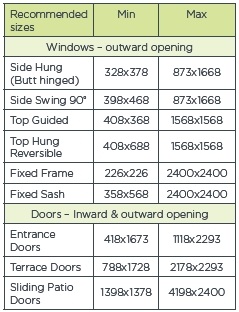 Thermal Performance
Whole window can achieve – U-value = 1,30 Whole door can achieve – U-value = 1,33
Size and dimensions (mm)
Profile
Softline or Classic
Aluminium Cills (mm)
Optional
– 60, 85, 110, 135, 160, 185, 210
Weatherstrips
A weatherstrip is compressed by the sash onto the frame rebate ensuring maximum weather tightness.
Materials
Engineered Redwood with Aluminuim Cladding.
All timber used is FSC certified.
Performance
Independently tested and exceeded the requirements for:
BS 6375-Pt 1:2009 Performance of windows and doors – Weather Tightness.
BS 6375-Pt 2:2009 Performance of windows and doors – Operation and Strength.
Sound Reduction – glass typically 31- 38 Rw dB.
Colour
Default colours
:
External cladding – Graphite Grey RAL7016
Internal timber – White RAL 9010
Optional:
Any RAL colour can be provided.
Stains available upon request.
Factory Finish
All products are sold fully factory finished. They are treated with an environmentally friendly biodegradable protection treatment against rot and mould. After assembly, all windows and door frames are primed and sanded before painting. The external aluminium cladding has a polyester powder coating (minimum 60 micron thickness).
Other Technical Information
Choices provide a full technical back-up service covering all aspects of product and glazing performance.
Glazing & Glazing Bars
Double or Triple Glazed -
24mm Clear Float 'Low E' argon filled double glazed units (4/16/4) Triple glazed units (4/14/4/14/4)
Specialist glazing can be fitted on request.
Standard spacer bars
– Black Swiss V
Bonded glazing bars
– 25, 42, or 60mm
Solid glazing bars
– 60mm
Standard and Obscure Glass Options
Ironmongery
Hinges – Windows
Standard – stainless steel friction hinges
Side Hung – stainless steel Butt hinges.
Side Swing – Egress hinge which allows opening to 90º

Restrictors
Reversible windows have a restrictor built into the hinge (child safety restriction 100mm) and fully reversible restriction for cleaning (no brake). All other configurations have restrictors as an option.

Handles and Locks Windows
Standard – Espangnolette locking system.
Handles available lockable and non-lockable – default colour silver, also available in Gold and White.

Ventilators
Vents can only be fitted in the side frame of windows and outward opening doors, usually on the hinge side. Inward opening doors can have a vent in the top rail with a canopy outside.

Default – Silver.
Optional – White or Gold.

Optional Upgrades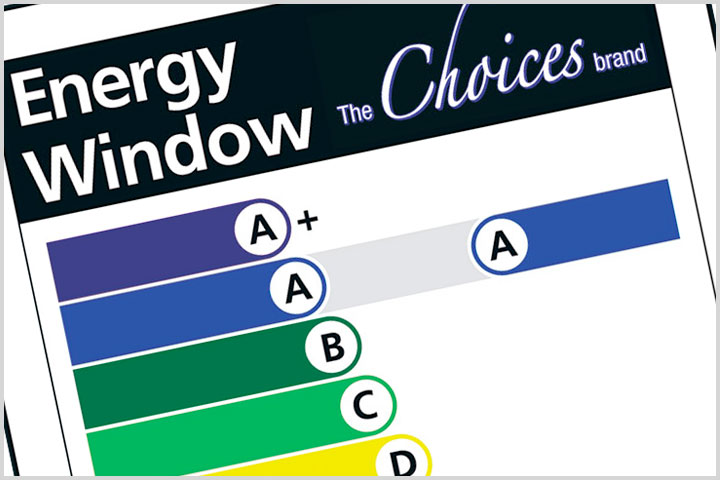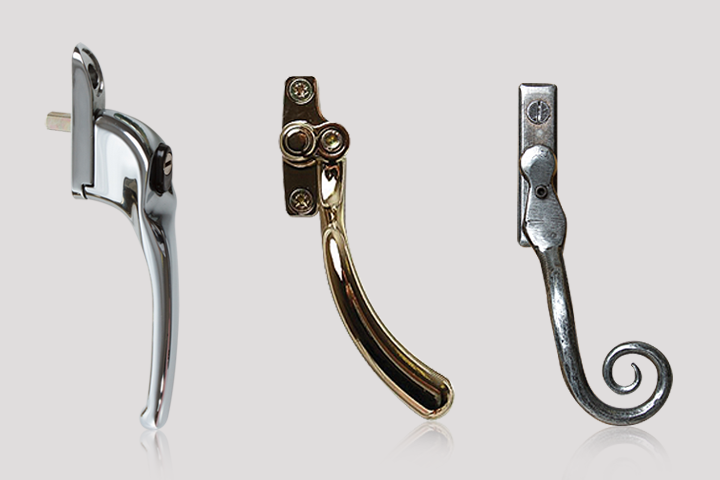 The 'Choices' range of made to measure timber windows and timber doors are natures choice for high performance windows and doors. Want to find out more? Request a Callback from P.R windows Ltd at a time that suits you.