P-Shaped Conservatory Specialists, Surrey
P.R windows Ltd specialise in P-shaped conservatories for your home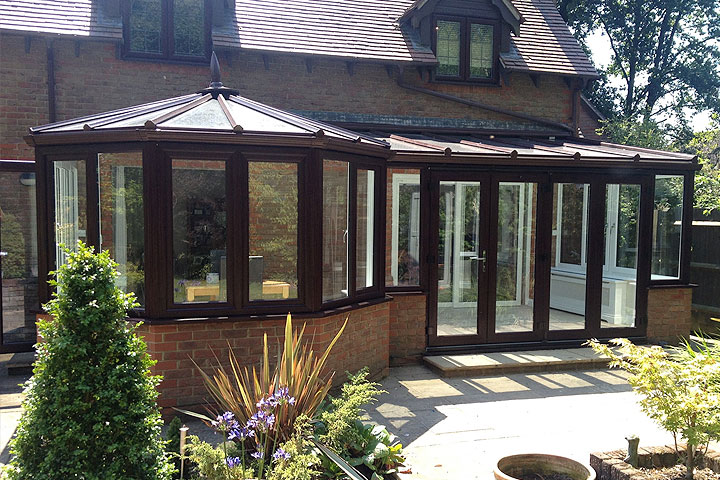 Ideal for all styles of houses and bungalows
The attraction of a P-shaped conservatory is that it brings the feel of adding almost two more rooms to your home. This is because one area can be used for dining in, while the other section can be enjoyed as an area of relaxation.
One of the great things about P-shaped conservatories is that they can be adapted to suit all styles of houses and bungalows. When it comes to adapting the conservatory to bungalows - or in any circumstances where there are height restrictions in place - a hipped-back roof with box gutter is often supplied.
And if you prefer the look of real wood, 'Choices' can cater for that too, foil options include White Ash, Cream, Rosewood and Golden Oak foils amongst others.
Colour Options
Click swatch to view gallery
Want to find out more? Request a Callback from P.R windows Ltd at a time that suits you.