Lean-To Conservatory Specialists, Surrey
Lean-to conservatories from P.R windows Ltd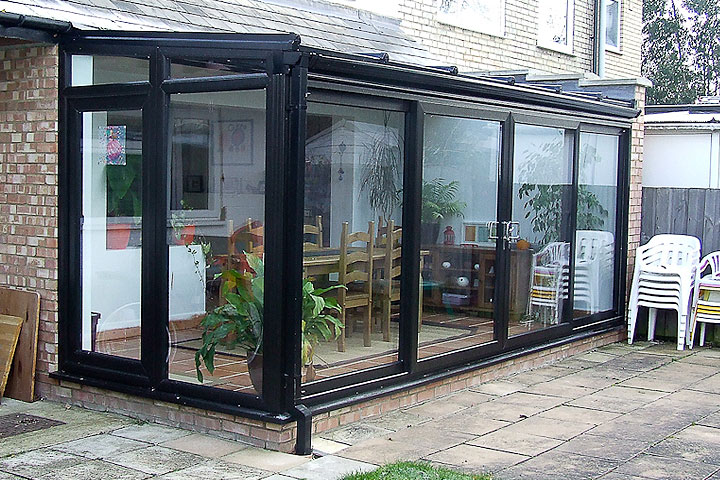 Simple design with timeless looks
The lean-to - often referred to as the 'sunroom' - is perhaps the simplest in design. However, it is also one of the most popular conservatories due to its clean lines and timeless appearance.
Built to exacting standards, lean-to conservatories offer superior advantages including high levels of security, warmth and noise reduction - and of course performance is outstanding.
A room to use all year round
Much attention is paid to the look and feel of 'Choices' lean-to conservatories, ensuring that as much light as possible is allowed to flood in from natural sources. Alongside this, design is also paramount. You will be able to truly enjoy the additional space gained from having a conservatory - so that it can be used to relax, work, dine or entertain.
With a classically low pitched roof, making it ideal for bungalows or homes restricted by height, the conservatory is also available in a wide range of woodgrain foils, ideal for anyone looking for a conservatory with a true timber appearance.
Colour Options
Click swatch to view gallery
Want to find out more? Request a Callback from P.R windows Ltd at a time that suits you.