Alternative to Timber Flush Fitting Door Specialists, Surrey
The Residence Door Collection, luxurious 'Alternative to Timber' doors from P.R windows Ltd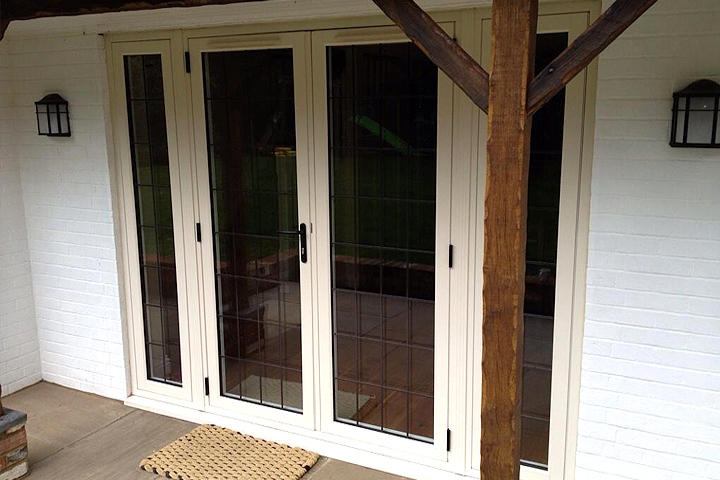 Looks Like Timber - Feels Like Timber
Our original open out single and double doors are still proving an ever popular choice with their slim sightlines offering an exact match to Residence 9 and Residence 7 windows.
Standard R7 and R9 doors are fitted with one black lever handle and one concealed manually operated shootbolt to slave.
Timber Alternative Windows from P.R windows Ltd will soon be supplied Timberweld® a unique method of joining PVCU windows together. The result is a perfect "wooden, butt-joint" effect finish.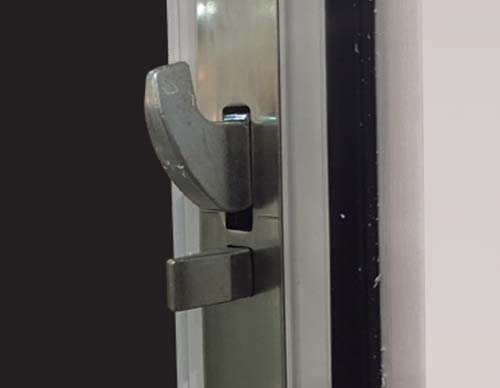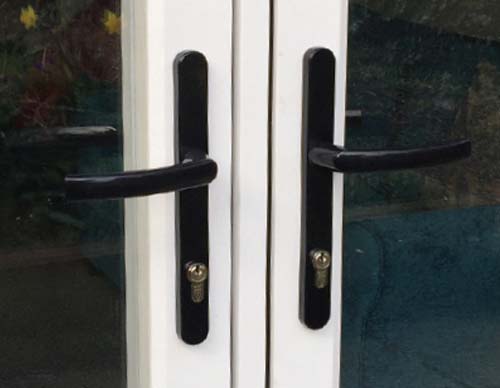 Lever/Lever handles upgrade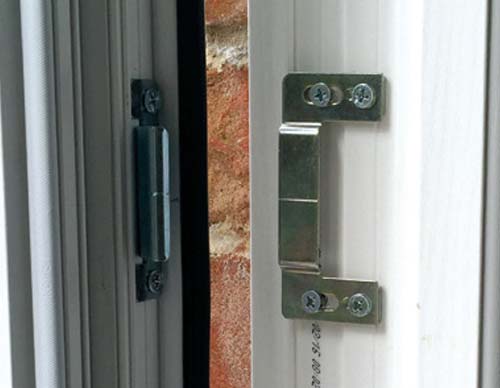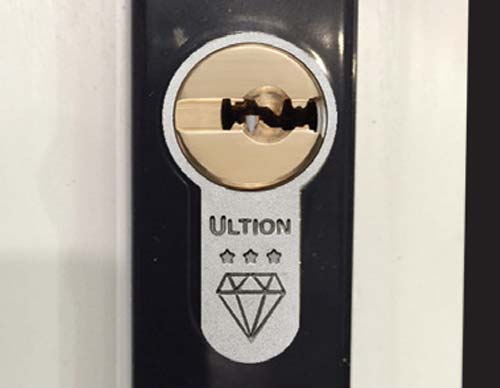 Ultion security cylinder upgrade
Top and bottom shoot bolts to both leads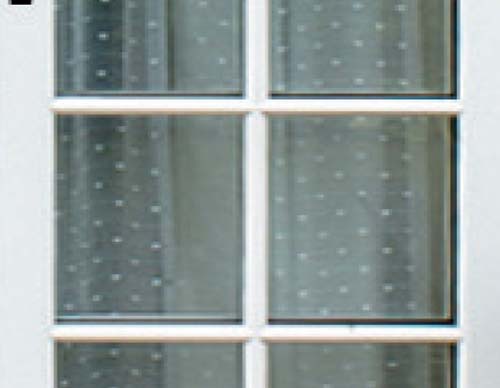 Decorative Astragal bars upgrade
Perfectly welded corners with no gaps for a butt-joint effect
Timberweld® is a unique, patented method of joining PVCU windows together.
The result is a perfect "wooden, butt-joint", as if it were a mortice and tenon joint, what's more, the effect is visible on both the outside and inside faces of the window. Rather than seeing nasty diagonal weld lines or corner grooves (a dead give away that they are plastic windows) leading manufactures have adopted our unique method of joining corners.
Residence2 Colour Options
Imagine Single and Double Doors
'Imagine' single and double doors are the ideal complement to any flush fitting window due to their flush fitting sashes.
To achieve the flush external match, the doors must open out. The double doors have no floating mullion and so offer slimmer sightlines.
Need something bigger? View our range of 'Imagine' Bi-folding doors in Surrey from P.R windows Ltd
Specification:
Available as open in or open out
No Floating mullion on French doors
Fully adjustable slimline hinges
Slim sightlines
Equal sightlines
Supplied with White or Black standard Lever/Lever handles
28mm Planitherm toughened sealed units with Argos gas and black warm edge spacer
Available triple glazed
PAS 24 option available
30mm low threshold option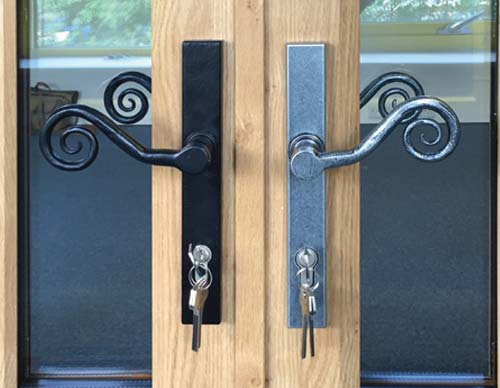 Traditional handles upgrade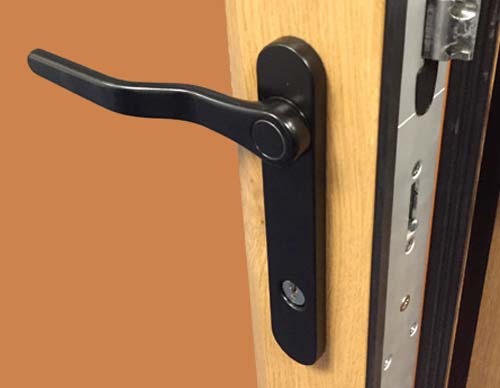 Cranked handle (Obligatory for SBD)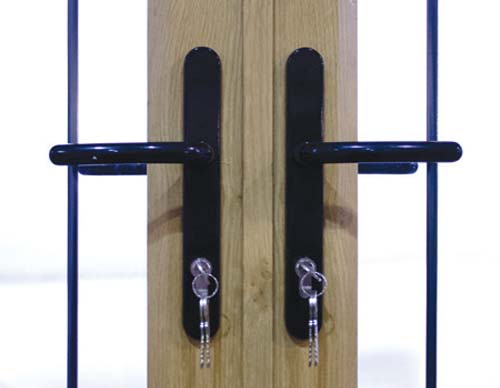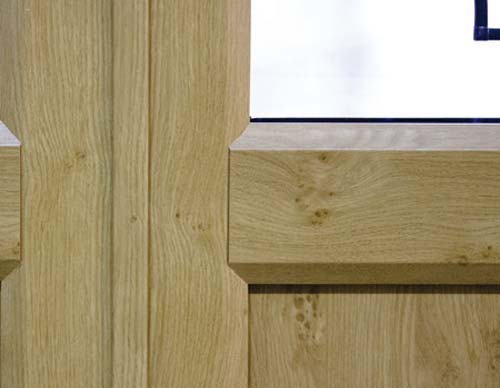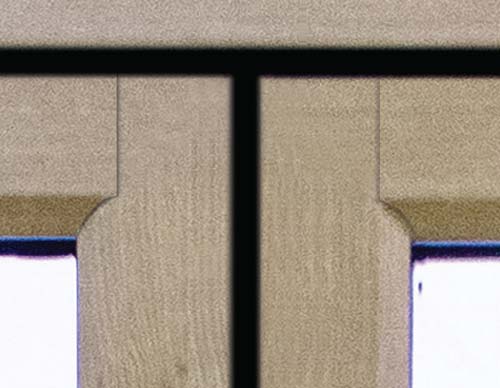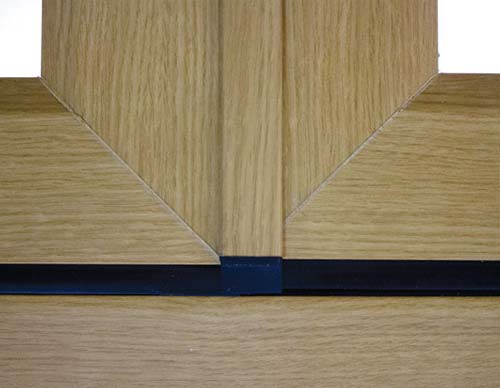 Colour matched rebate adapter
Both Sides or on Smooth White
Golden Oak/Golden Oak, Rosewood/Rosewood, on brown base
Click swatch to view gallery
Want to find out more? Request a Callback from P.R windows Ltd at a time that suits you.